Our highly experienced team provide radiation shielding design and dose assessment services which cover the full project design life cycle – from project commencement, detailed design, plant modification through to decommissioning. We cover a wide range of industry sectors including civil nuclear, defence, medical and high energy research.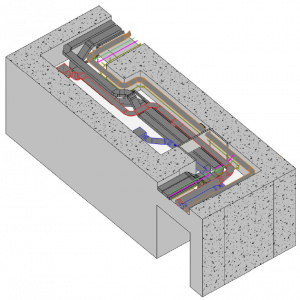 Our in-house team utilise the latest Monte Carlo and deterministic methods combined with high power computing to deliver accurate results quickly and efficiently.
We can work directly alongside your engineering design teams to deliver bespoke radiation shielding design solutions which satisfy both safety and engineering requirements.