Train and appoint a Radiation Protection Supervisor (RPS) with the help of one of our many RPS training courses. All courses are ISO 9001 certificated and compliant with the Ionising Radiations Regulations 2017 (IRR17).
Estimated reading time: 5 minutes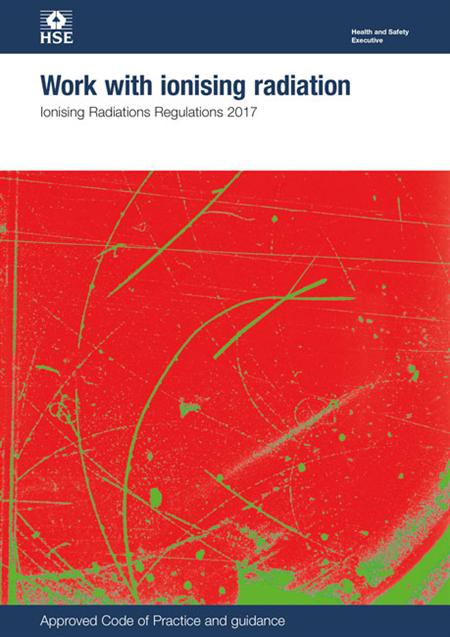 What is an RPS?
An employer must put arrangements in place to ensure that radiation exposures to workers are as low as reasonably practicable (ALARP). An RPS (Radiation Protection Supervisor) is someone appointed by the employer to help ensure such arrangements are followed. In particular the RPS is responsible for supervising the arrangements set out in the Local Rules.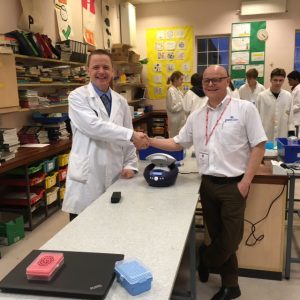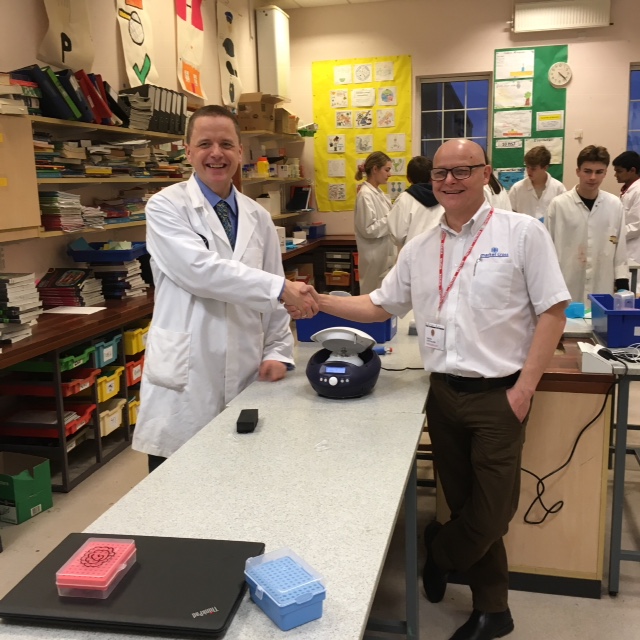 Click here for a list of additional FAQs on RPS training.
The best way to book a scheduled RPS training course is to use the Market Cross Training Portal here.

Market Cross Trainer
What is RPS Training?
RPS training is our core Radiation Protection (RP) safety training product. Delegates are trained face-to-ace by HSE certificated Radiation Protection Advisers (RPAs). This means that, most importantly for safety training, all our RPS courses are hands on, interactive and practical. Our courses are also ISO 9001 certificated to ensure all training detail is recorded together with the training records.

Available RPS Courses
There are currently three standard RPS courses and two custom courses available.
Standard courses
A two day full RPS course with written examination. This course is suitable for nuclear, oil & gas, education, defence and transport sectors;
A one day RPS refresher course with written examination. Prior RPS training certificate required;
A one day X-ray workers RPS course with written examination. This course is suitable for users of X-ray equipment, e.g. XRF, dental, steel production, veterinary, security, etc.
Tailor made courses
Full RPS course to fit the RP operations within your company;
RPS refresher course to fit the RP operations within your company. Accordingly, a prior RPS training certificate is required.
Book now
Book a scheduled RPS course using the Market Cross training portal here.
Your place or ours
We provide training nationally. Consequently, you can choose one of our training rooms here at Winfrith (near Dorchester) or we can do this at your place of work.
Visit the Market Cross Training Portal to see all scheduled courses and locations. Discounts are available for group bookings.

Market Cross Trainer
---
Who is this RPS course for?
The Guidance on the Ionising Radiations Regulations 2017 (IRR17 – L121) helps you to determine who to send to an RPS course. Indeed, RPS training courses benefit everybody. However, not everybody may be suitable for formal RPS appointment.
Who makes a suitable RPS?
Explicitly from IRR17 guidance, a suitable RPS must
Firstly, know and understand the requirements of the Regulations and local rules relevant to the work with ionising radiation;
Command sufficient authority from the people doing the work to allow them to supervise the radiation protection aspects of that work;
Understand the necessary precautions to be taken and the extent to which these precautions will restrict exposures; and finally
Know what to do in an emergency.
The frequency of follow-up RPS refresher training should be considered. This means the complexity of the work and the availaiblity of an RPS are important factors. Therefore, we recommend that an RPS should attend a refresher course at least once every three to five years.

Market Cross RPA
---
What do you get?
Each delegate receives
A personal copy of the Ionising Radiations Regulations 2017;
Course handouts;
Syndicate exercises;
Reference materials;
Monitoring experience; and what's more
An RPS certificate of achievement (on successful completion).
Note that company managment make the formal written RPS appointment (as required by IRR17). Therefore, the certificate of achievement gives management the confidence they need to make the appointment. In addition, all our training courses are hands on, practical, face-to-face, interactive courses.

Market Cross RPA
Downloads
Get a head start on your RPS training
For unscheduled and/or urgent RPS training please give us a call: 01929 401040

Market Cross Trainer
As a matter of fact, RPS Training courses are part of our portfolio of Safety Training courses.