About Us
Market Cross is a Democratic Social Enterprise (DSE). We provide Nuclear and Radiaion Safety Services to the nuclear, defence, oil & gas, education, transport and home office sectors. Our Membership is formed from a range of co-operating parties such as Clients, Suppliers, Service Providers, Investors and Stakeholders. The parties operate within a range of related disciplines.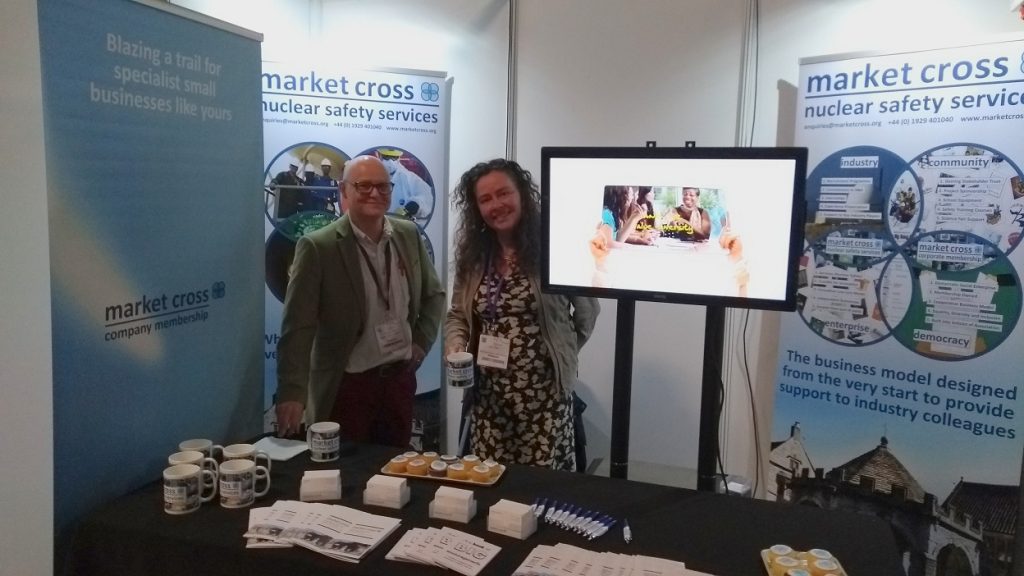 Each Member is democratically involved in the running of the company. This allows each Member to have a direct influence in the direction of the business, including clients. We believe we are the first DSE in the world to provide nuclear safety services. But expect to see more DSEs like ours emerging in other sectors.
[If you are using Internet Explorer click here to see the video.]
Written into our very articles of association is a commitment to support our local community and our industry. We take this commitment very seriously indeed. During our short existence we have already contributed significant time, money and effort to several community projects. See an example here.
Not only that, but built into the fabric of our company is the four circles of good commerce. They can, very generally, be presented by the following image.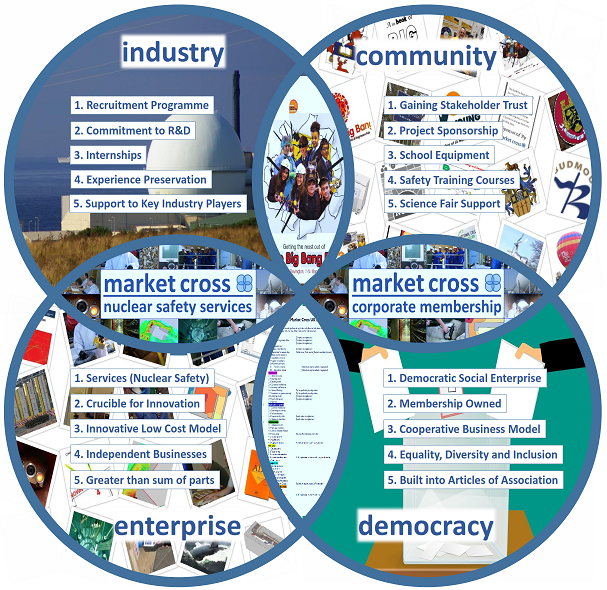 We believe these interjoined components are essential to a fair and productive business environment. We also believe that they provide benefits far beyond the basic business model. For example, we find that this aproach builds trust between clients, suppliers, stakeholders, staff and members which in turn results in long-term working relationships and a much improved working environment.
To see working examples please jump to our News page.